November 10, 2022
Expressions of interest open for HIPPY in 2023
Parents of young children across the Tamworth LGA are invited to register their interest for the HIPPY supported playgroup for 2023.
HIPPY, or the Home Interaction Program for Parents and Youngsters, is run by HIPPY tutors who support parents as key teachers in their childhoods learning.
HIPPY is a free, two-year program open to children who turn three between January and July 2023. The program teaches literacy, numeracy, language, and motor skills on a weekly basis.
TFSS HIPPY Coordinator Ms Kimberly Smart said children's earliest and most powerful learning comes from their parents.
"The program only takes up a small amount of time each week but leads to significant learning benefits as children transition to school."
"What I love about the program is that it creates a supportive learning environment for parents to come together with their children," said Ms Smart.
Parents and children who are a part of the HIPPY program receive regular support from a HIPPY tutor, invitations to parent gatherings, learning opportunities and age-appropriate resources for activities.
The program is coordinated by HIPPY tutors, who are parents who have previously completed the HIPPY program and are now employed by TFSS.
One of those HIPPY Tutors is Kim Green, who said that being a HIPPY tutor was the perfect way to regain my confidence in the workforce.
"I signed up for HIPPY thinking it was all about my son's and having them engage with a tutor, but in reality, I got more out of the program than I expected," said Ms Green.
"To be able to help others understand their children and how they learn is the best feeling of all."
Parents who have not completed the program previously are given priority of access.
If you are interested in registering your child for the HIPPY program in 2023, please email kimberly1@tfss.com.au.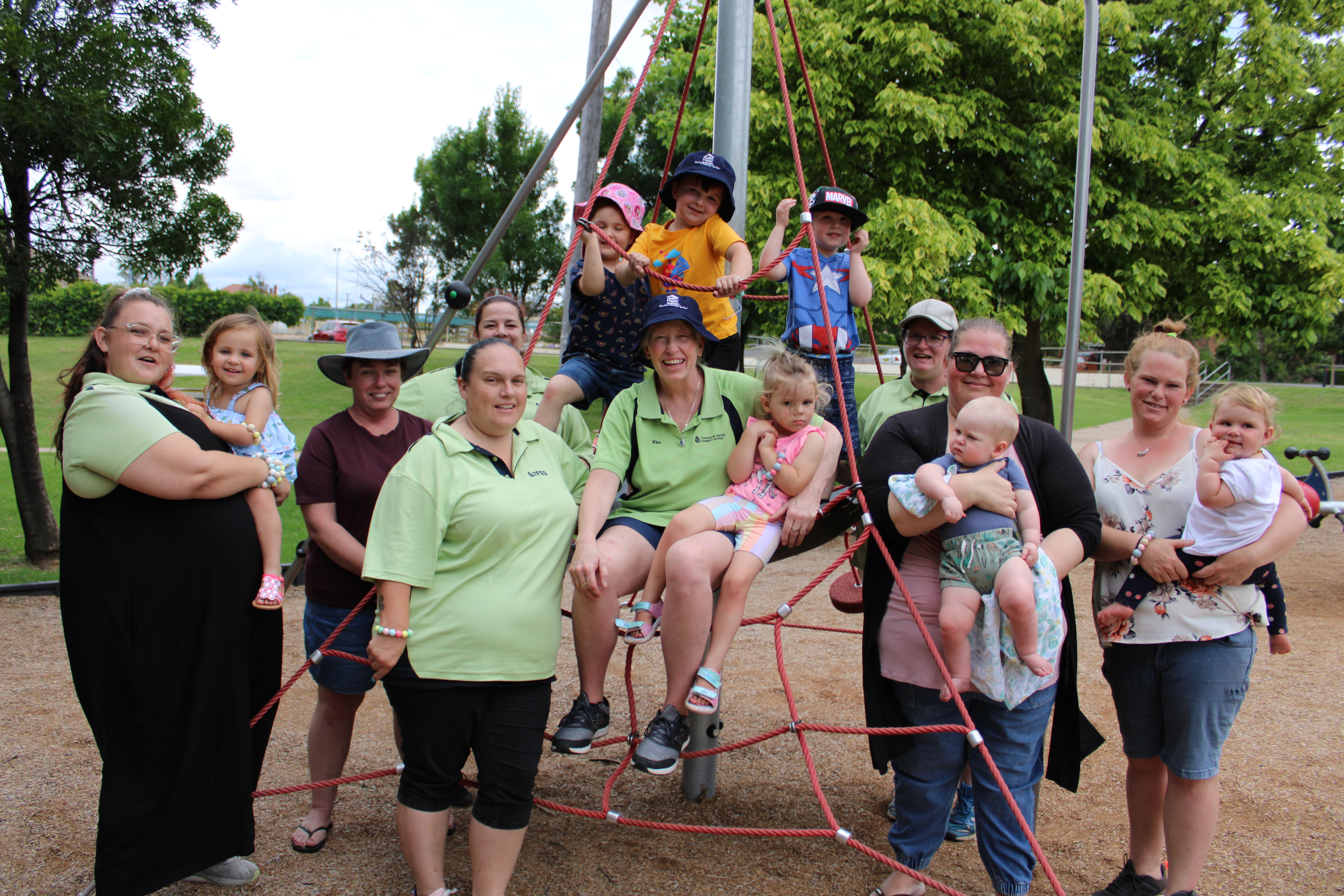 Photo: One happy HIPPY family! TFSS staff with families in the program.
---