May 09, 2022
'Raising Boys' talk a huge success
Online parenting talks are just one of the ways that TFSS is helping break down barriers and stigma of accessing parenting support.
Earlier this month, TFSS partnered with Steve Biddulph to run his world renowned 'Raising boys' talk across the New England region.
This pre-recorded talk was made available to watch anytime between 6pm and 10pm on Tuesday 10 May.
Around 2,200 parents registered for this free online webinar on Tuesday 10 May.
TFSS Youth Homelessness Services Manager Annette Pascoe said that the hosting this event online gave viewers added flexibility.
"As we all know, most parents are working during the day, so having this event outside of the 9-5 workday gave us the opportunity to reach a wider audience.
"The online talk helps remove some of the stigma about accessing parent support services.
The talk discussed the hormonal, psychological and emotional needs of boys when they grow up.
Mr Biddulph said that boys have their own unique stages and developmental speed, which is often slower than girls.
"Boys attention span overtakes a border collie when they are nine years old. That is the age when it is safe to start teaching them important skills like cooking!"
"What else is important is that boys have one or two role models that show what a good man looks like," said Mr Biddulph.
TFSS Child, Youth and Family Manager Julie Green said that this talk has helped remove some of the stigma around accessing community services.
"This talk has gone a long way in helping parents, school and teachers understand the different changes that boys go through. For some, it was a real lightbulb moment."
While most viewers tuned in across the New England region, others had tuned into the event across Australia.
Steve Biddulph's 'Raising Boys' Book has sold over 4 million copies worldwide and can be found at most local bookshops.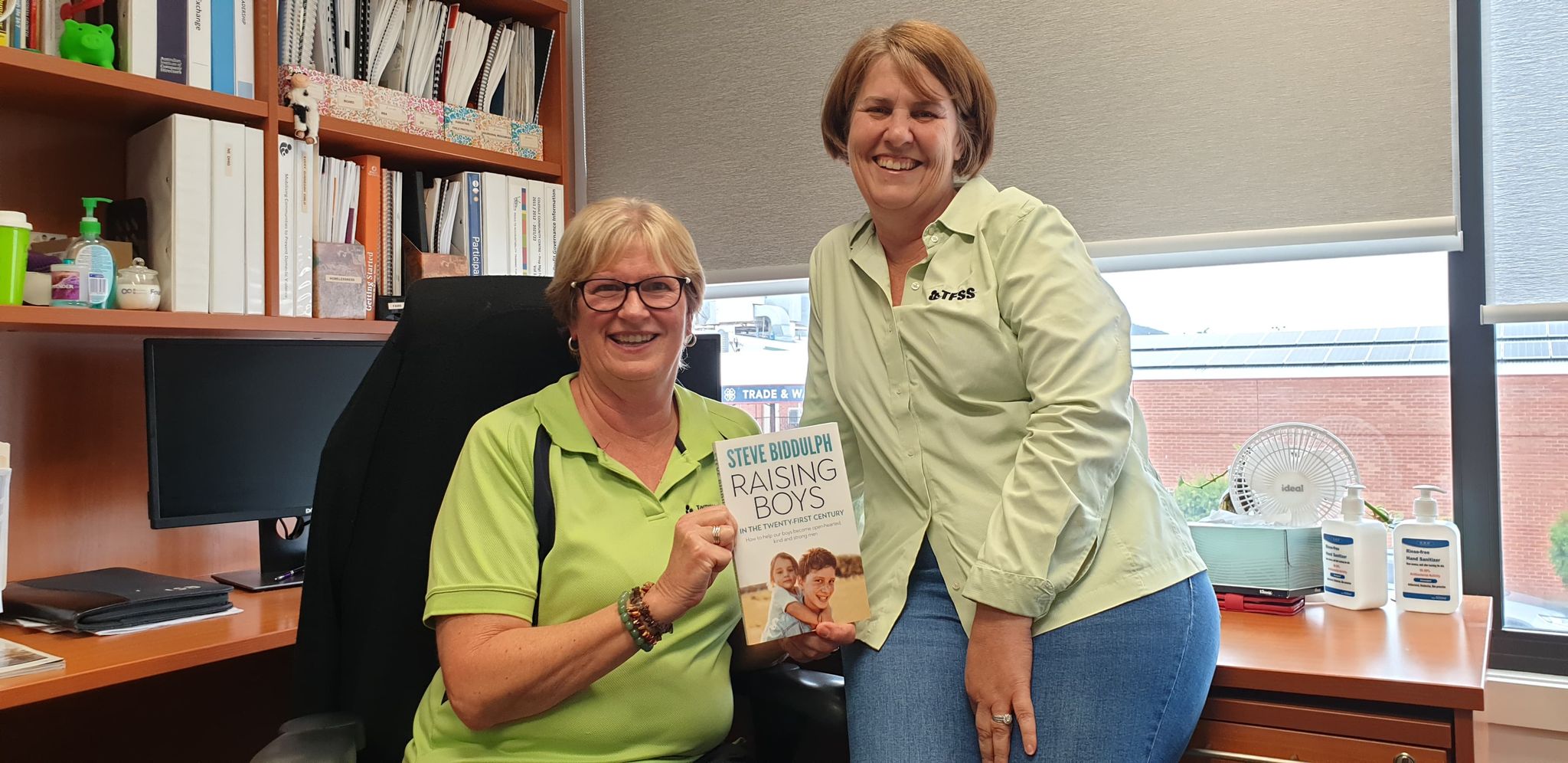 Photo: TFSS Child, Youth and Family Manager Julie Green with TFSS Youth Homeless Manager Annette Pascoe
---