July 11, 2022
Community Van to help deliver a mobile service
Some of the services that TFSS provides will now hit the road, following the unveiling of a new Community Van.
The van will be used across all family programs, and at community events.
TFSS Children Youth and Family Manager Julie Green said the goal is to help promote access to those seeking support.
"We want to support those families who may not have the means to regularly travel into town, whether it be from Barraba to Quirindi, Duri to Manilla."
"I would also like to thank the local businesses who have made this project come to life," said Ms Green.
The van is clearly noticeable with car stickers provided by Allsopps Signs and the internal fit-out done by Country Autos.
TFSS Community Development Worker Rebecca Butler said that van is an exciting community resource.
"Our team is very much looking forward to getting out and about across the community."
"What I would say is watch this space – The Community Van started off as an idea and can be adapted in any way to help deliver a better service for our clients."
TFSS have been proudly supporting those in need across the New England Region for the past thirty years.
We support families, young people, children, women, and those who are experiencing or at risk of experiencing homelessness.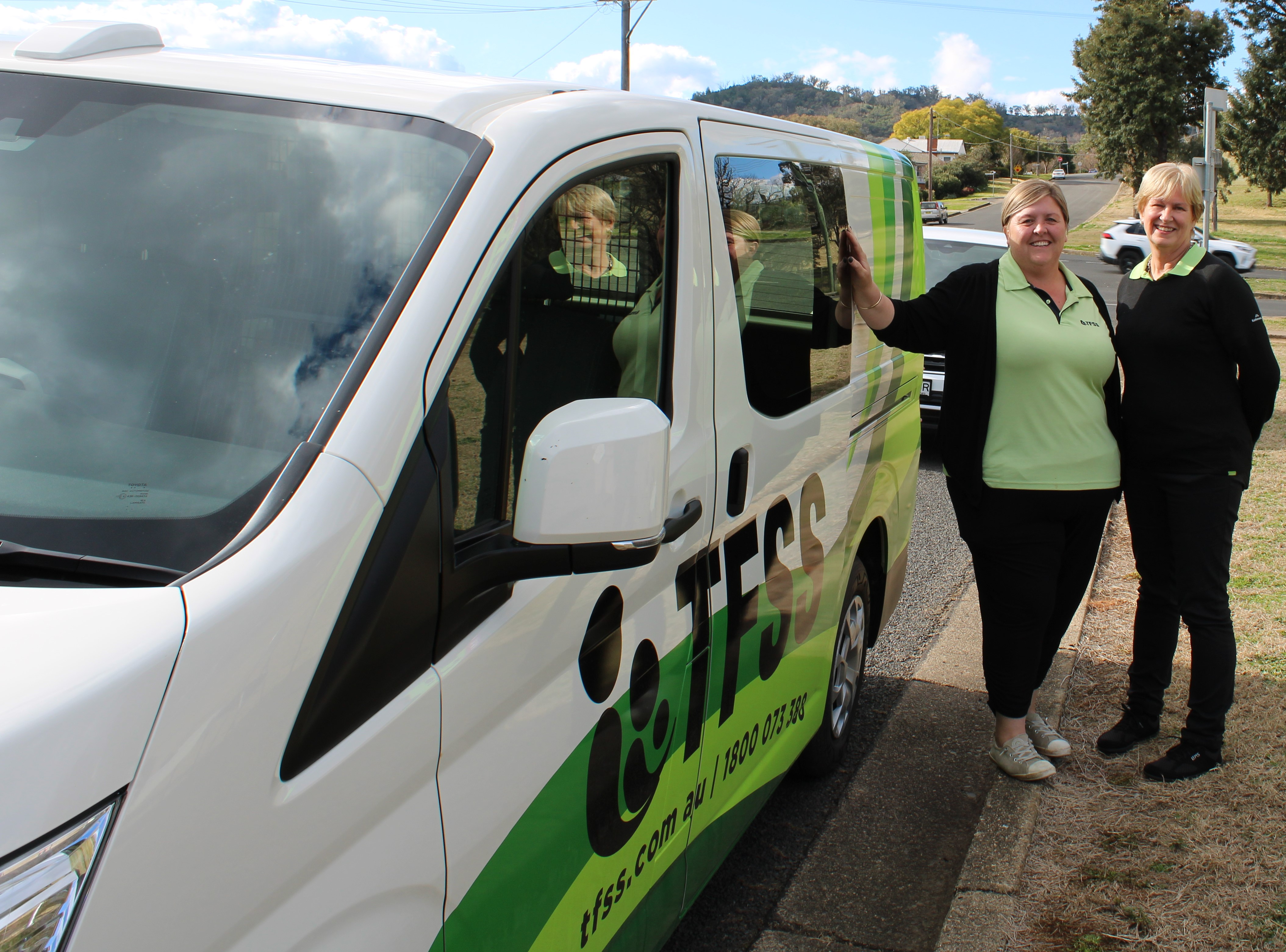 Photo: TFSS Children Youth and Family Manager with Community Development Worker Rebecca Butler
---