March 09, 2022
Local women celebrated at awards ceremony
Tamworth Family Support Service (TFSS) celebrated Women's Week this morning at The Community Hub with the inaugural Local Women's Awards ceremony.
34 nominations were received across all award categories. The awards recognise:
Outstanding Community Woman: Acknowledging women who help make a positive change through paid and unpaid work.
Outstanding Business Woman: Celebrating women who use their own business to help encourage positive community change.
Rising Star: Celebrating women between the ages of 16 and 24 that help make the community a better place.
Tamworth Family Support Service CEO Belinda Kotris said it was certainly a challenging task to choose the winners in each category.
"It is also comforting to know and be surrounded by some fantastic female leaders in our community.
"This event is our way of saying thanks to those women who help make our community a better place," said Ms Kotris.
The Outstanding Community Woman was awarded to Mrs Julie Hemmett. Julie is described as a friend, mentor and 'housing encyclopedia' who is dedicated to achieving positive outcomes for her clients. Her career in the community services industry spanned over thirty years in both paid and volunteer roles. She is often the first to put her hand up to volunteer for our community and does not seek thanks for the countless hours she spends helping those in need.
Ms Kisani Upward and Ms Dianne Harris were announced as joint runners up for this award.
Local Kamilaroi/Wiradjuri Women Ms Kisani Upward is acknowledged for her work in maintaining and preserving indigenous history with her PhD research project 'Close to Fire'. Her work goes into detail about the impact of environmental distress from an Aboriginal perspective, which is recognised as a huge step forward in education and validity for Indigenous peoples. Kisani is also a mother of two, a registered nurse, and an artist.
Ms Dianne Harris is the President of Tamworth Pride, a community group who help raise awareness and bring visibility to the LGBTQIA+ community. Dianne is also the founder of the local Gender Diversity support group, who advocate on behalf of the transgender community for better health care and access to services.
Mrs Chloe Gowland was announced as the Outstanding Business Woman. As the owner of Happy Smiles Dental Care, Mrs Gowland is known as a strong supporter of local and international charities.
The runners up for this award category was Ms Taylah Hudson, founder of The Mindful Business Hub. Ms Hudson provides an online platform and digital course to empower rural small business owners in building a successful business.
The Rising Star award was given to Ms Natalie Lorking, for her dedication supporting the health of the community. After moving from Sydney to the Tamworth region to work in aged care support, Ms Lorking was quick to develop positive relationships and identified an opportunity to serve the community by providing dance, fitness and stretch classes. Within four months she established the hugely successful Rising Stars Dance Company. Classes are held four times a week and have now expanded across to Barraba.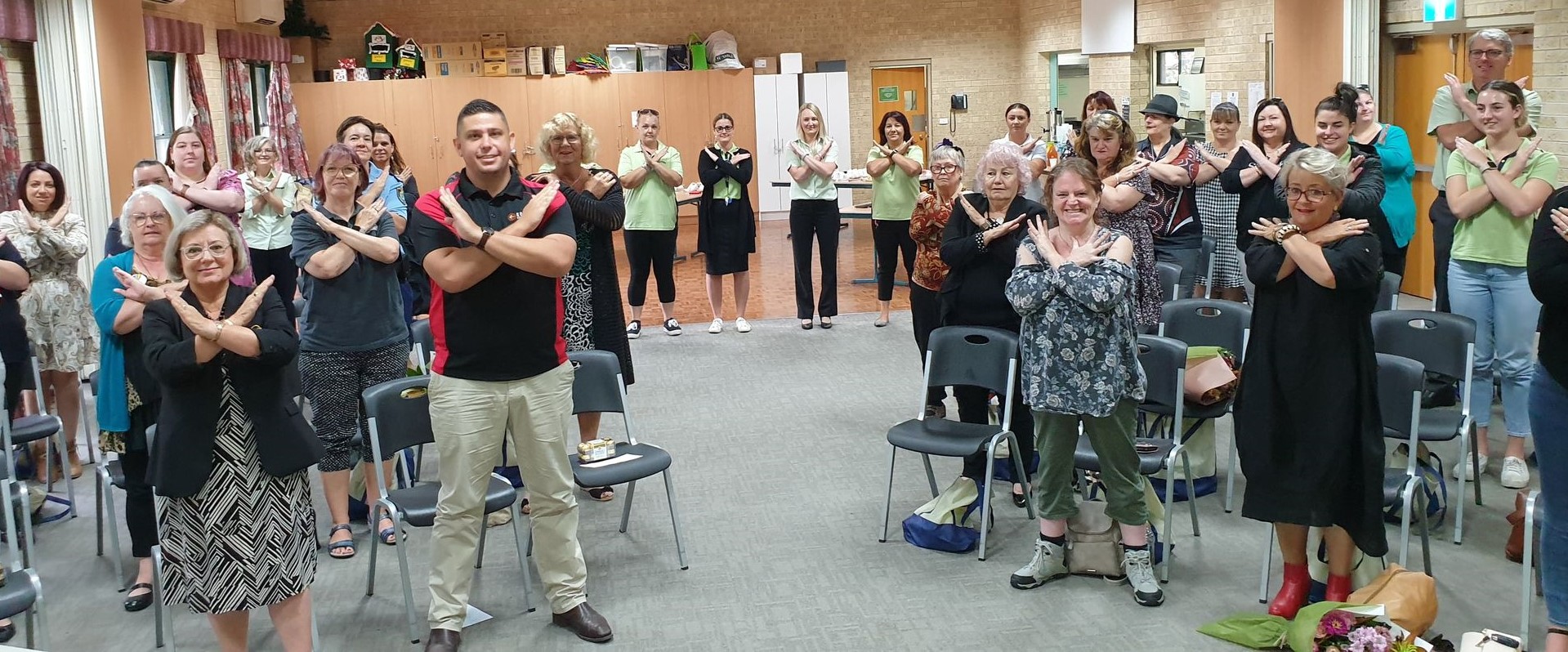 Photo: Event attendees, special guests, award nominees and receipients doing the #BreakTheBias pose to support of the 2022 International Women's Day theme.
---