November 02, 2021
Funding announced for new women's and children's residence
Tamworth Family Support Service (TFSS) welcomes the announcement of grant funding to acquire an additional women's and children's residence.
The $316,000 grant has been announced as part of the NSW Attorney General's COVID-19 Sexual, Domestic and Family Violence Infrastructure Program.
Tamworth Family Support Service CEO Belinda Kotris said that the residence will go a long way in supporting clients transition into private accommodation.
"We are very grateful for this generous support from the State Government, which will be a great help to our clients transitioning into long term accommodation."
"I would also like to thank our local Bunnings Warehouse, who kindly donated outdoor furniture and assistance with the garden, which will help make sure our clients have a comfortable outdoor space to enjoy."
Member for Tamworth Kevin Anderson lauded Tamworth Family Support Services for their commitment to the safety and wellbeing of women and children in Tamworth.
"Tamworth Family Support Services provide our community with a critical social service by providing that safety net for the most vulnerable in our community," Mr Anderson said.
"A troubling impact of the COVID-19 pandemic has been a rise in domestic violence. I have no tolerance for perpetrators and strongly believe that they deserve to be punished swiftly and to the full extent of the law.
"This is about protecting the rights, safety and confidentiality of the victim-survivor and I thank Tamworth Family Support Services for the important work they do in protecting the most vulnerable in our community."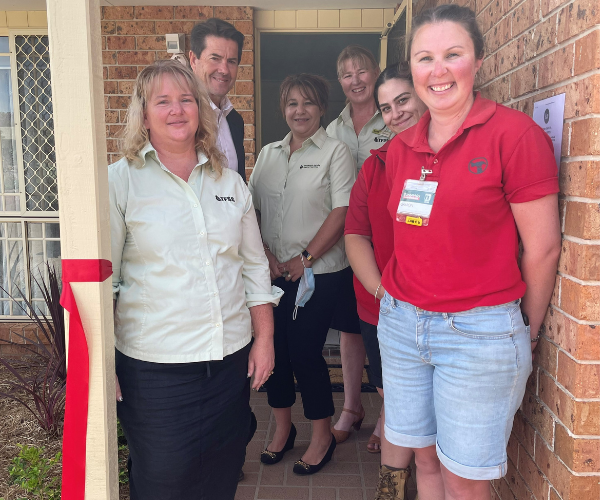 Member for Tamworth Kevin Anderson with TFSS CEO Belinda Kotris and representatives from TFSS and Bunnings Warehouse

---