April 28, 2022
Shopfront space to help raise awareness about DV
Domestic Violence awareness month is an important time to remember those who have lost their lives or are experiencing domestic violence.
During May, Tamworth Family Support Services (TFSS) will be running free community workshops out of 17 Fitzroy Street.
TFSS CEO Belinda Kotris said the shopfront space will be called the 'TFSS Hub'.
"Having a presence in the Tamworth CBD will help break down barriers and encourage conversations about an issue that impacts our whole community."
"The conversation needs to change to address all forms of abuse, not just physical violence," said Ms Kotris.
Most workshops will be held during lunchtime and run between thirty minutes and two hours.
Each workshop will be run by TFSS staff and community organisations who play an important role in helping those in need. Click here to view a full calendar of events.
The workshops will cover:
Types of domestic violence
Hairdressers & Beauticians: Recognise, Respond and Refer
Staying Home Leaving Violence (SHLV)
Art Workshop (Hosted by Bumbirra Art)
Playgroup (0 to 5 years)
Ins and outs of AVOs (Hosted by North North West Community Legal Services)
Shark Cage Workshop
North and North West Community Legal Service is a regionally based generalist legal service which strives to support the least advantaged members of our community, especially those who have difficulty accessing the legal system. They are based across the New England North West region.
Bumbira Art & Culture Programs work with Indigenous and Non-Indigenous groups to improve social and emotional wellbeing through art, culture, connection to country, connection to community and cultural identity.
"We want to help facilitate those challenging conversations between colleagues, students and families to develop positive relationships into the future," said Ms Kotris
The shopfront will be open on weekdays from 9:30am until 3:30pm.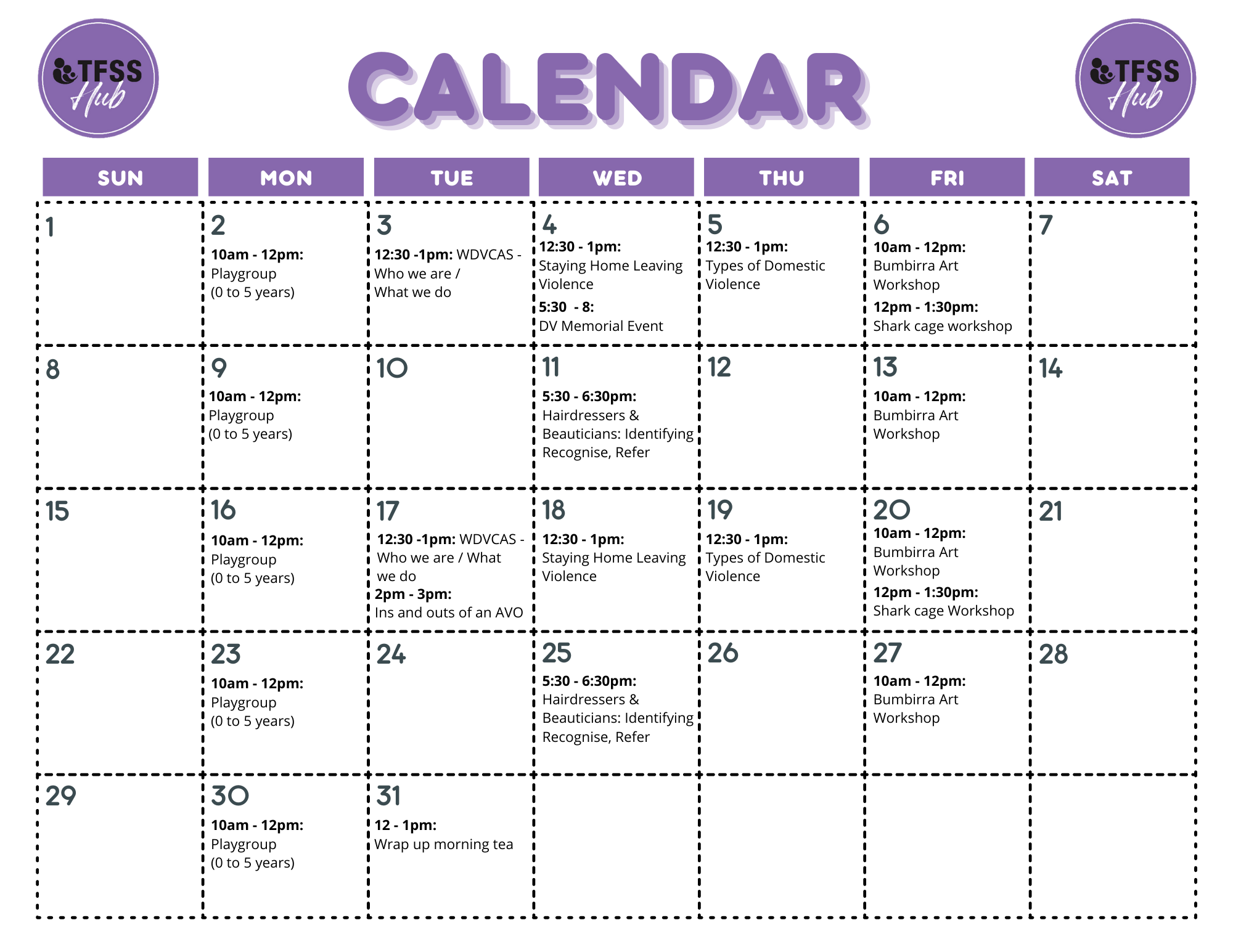 ---