April 25, 2022
Your chance to help a child in need
Tamworth Family Support Service (TFSS) have launched a public appeal for financial donations to purchase Oodies for children in need.
TFSS CEO Belinda Kotris said that these hooded, fleeced blankets will help keep those living in homes without proper heating warm.
"Being warm is not just a feeling, but a sense of survival. We want to make sure that children living in poverty can escape the biting cold this winter."
"Our goal is to raise $20,000 to purchase 400 Oodies for children in need," said Ms Kotris.
Overnight temperatures in the New England Northwest region can reach between 2◦C and 16◦C.
Oodies are designed for maximum comfort and durability. They are made with a warm flannel fleece on the outside and soft sherpa fleece on the inside.
Once purchased, Oodies will then be distributed across the New England Northwest Region,
"We have great working relationships with community organisations across the region which we will use to make sure these Oodies reach those in need," said Ms Kotris.
TFSS supports vulnerable children, young people, families, women, and men across the New England Region address barriers to help achieve goals to get the best start in life.
You can donate towards our appeal at tamworth-family-support-service.giveeasy.org/oodie-winter-appeal
*Any donation over $2 is tax deductible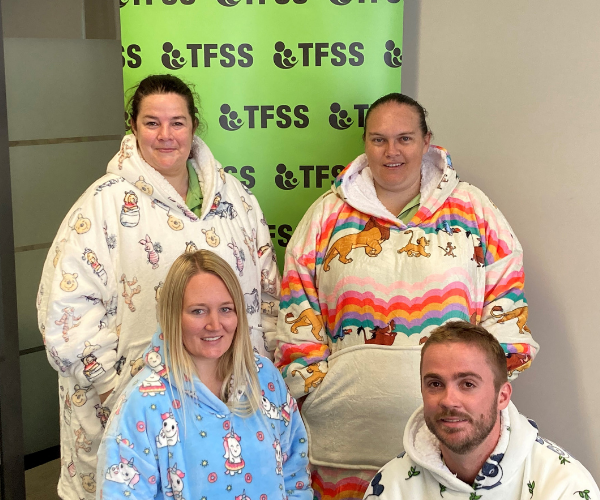 ---